Merck's latest is sickening beyond words
Preface by Christopher Wyatt | TLB staff writer/documentary producer
They are using actors portraying a person with cancer,

slamming

their parents for not knowing to get them the HPV vaccine… AAAACCCKKKK!!!!! Do the people who create these ads even have a soul? What about the actors who agree to do the advertisement? Everyone involved in this new ad campaign will cause some unsuspecting parent to feel it necessary to poison their child, they will convince some college student to go get vaccinated. THIS IS NOT OK!!!! Last year Gardasil brought in $1.9 billion dollars for Merck which means they will use every method they can think of to push and mandate this dangerous vaccine. This is why every male and female injured by the HPV needs to come forward and tell their story. Females have been quick to tell their story of the harm this vaccine is doing but males have been far more quiet and this has to change because they are the new target market for this vaccine. (CW)
https://www.ispot.tv/share/Ap1V
On the heels of a recently renewed push by researchers and doctors to encourage HPV vaccinations, Merck–maker of market-leader Gardasil–is out with a new HPV awareness campaign that puts the onus of vaccination on parents.
In the TV ad, a young adult man with cancer caused by HPV is shown in a series of pictures that go back in time. He wonders whether his parents just didn't know about the vaccine that could have protected him when he was 11 or 12. The ad ends with a female voice over asking, "What will you say?"
"This new campaign is a continuation of Merck's commitment to HPV disease and vaccine education," a Merck spokesperson told FiercePharmaMarketing via email. It's "designed to help parents become aware of the potential risk of HPV-related cancers for their children later in life and the CDC recommendation for HPV vaccination at age 11 and 12, and stresses the important role parents play in talking with their child's healthcare provider to learn more." [Parents need to talk to one another, and hold government accountable for toxins in the air, food, water, and wireless technology that threaten the health of all ages, pets, and natural systems all life depends for survival. Doreen]
https://richardedmondson.net/2016/07/27/legal-suit-being-readied-to-challenge-geoengineering/
A recent spate of published studies and media reports not only backs the effectiveness of the vaccination but also pushes for doctors to become more assertive in recommending it to young patients.
Most recently, an analysis of 58 studies on the vaccine since 2007 was compiled and evaluated, led by Royal Women's Hospital at the University of Melbourne, Australia. It found a 90% decrease in HPV cases in countries with the highest vaccination rates, even though the HPV shot still lags other childhood vaccinations. In the U.S., only 40% of girls and 21% of boys have received the HPV vaccination, according to the CDC.
In February, 69 of the National Cancer Institute's Cancer Centers issued a joint statement calling for higher uptake. The American Society of Clinical Oncology joined the effort in May and published recommendations for oncologists to encourage vaccination.
Gardasil brought in $1.9 billion in sales last year–which would sound like more if forecasts hadn't once pegged the HPV vaccine market at $4 billion in annual sales. The other HPV vaccine, GlaxoSmithKline's Cervarix, had sales of about $128 million last year.
The Merck spokeswoman said the awareness campaign is needed because in its own survey of 858 parents last year "about 85% were familiar with HPV, but only about 50% knew about the link between the virus and cancer."

Credit: NWO Reporter*********Source
About Beth Snyder BulikSOURCE with thanks http://www.thelibertybeacon.com/merck-holds-parents-accountable-new-gardasil-ad-campaign/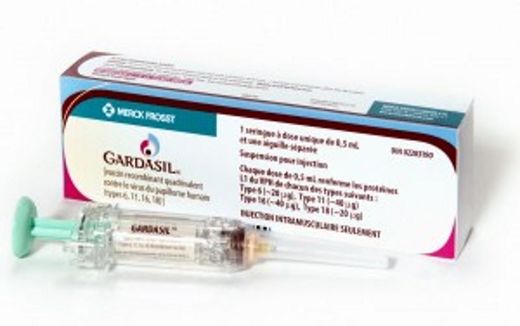 Gardasil, the vaccine that supposedly protects young girls from the human papillomavirus and the cervical cancer which it can lead to, has come under intense scrutiny from medical professionals around the world over the past few years. Unfortunately, mainstream media outlets rarely if ever share information related to this scrutiny, despite the many eye-opening revelations which have made their way into the public domain.
https://www.sott.net/article/316531-Lead-designer-of-Gardasil-trials-now-warns-parents-against-the-vaccine
More people need to speak up en masse
Children are abducted for profit and trafficked, sexually abused, losing their gender, the Core Curriculum teaches 'state before family', wireless technology is radiating their bodies, vaccines are poisoning them, they breathe toxins, eat toxins, drink toxins, bathe in toxins, and for how much longer? That's a decision for everyone to make.
 
Sincerely,
Doreen Ann Agostino
Non-negotiable autograph,
all rights reserved
http://freetobewealthy.net