Protecting Your Savings In The Coming Bail-In Era
It is now the case that in the event of bank failure, your deposits could be confiscated.
Let's be crystal clear: The EU, UK, the U.S., Canada, Australia and New Zealand all have plans for bail-ins in the event of banks and other large financial institutions getting into difficulty.
Are your deposits safe?
Are you prepared for Bail-Ins?
Bail-Ins are coming!
This 11 page eReport is a must read for every depositor so that you fully understand what will happen to your savings if your bank is bailed-in.
Why Bail-Ins are important
What are Bail-Ins?
How likely are Bail-Ins?
Where will Bail-Ins take place?
How to protect your deposits?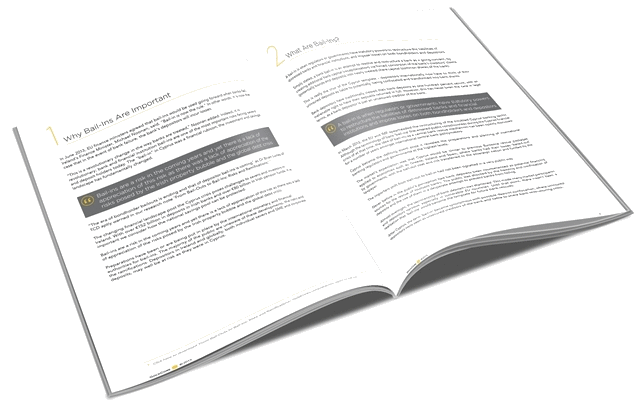 The EU and western drive toward bail-ins continues unabated. So too does the increasing uncertainty for investors in European financial institutions and depositors in European and western banks.
The coming bail-in regime raises the spectre of the effective loss of their investments and savings due to the new legislation which will again bail out insolvent banks. http://www.zerohedge.com/news/2014-07-25/eu-bail-ins-cometh-bail-austria
The Economic Collapse Death Spiral Has Begun
More at http://www.shiftfrequency.com/
Doreen Agostino
http://freetobewealthy.net